Rivial Data Security, LLC
Rivial Security is a leading provider of Information Security and Risk Management services. Rivial Data Security delivers cost-effective solutions that enable organizations to protect sensitive data, comply with industry standards, and gain a competitive advantage. Rivial Risk Management, the company's flagship service, is the easiest solution to implement, maintain, and communicate.
Contact:
Phone: 800-845-9516
info@rivialsecurity.com
www.rivialsecurity.com
Learn More About Rivial Data Security: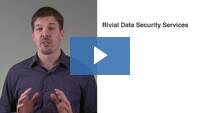 ---
Howard &  Howard
Howard & Howard provides legal services nationally to financial institutions as they navigate the complex regulatory environment. Our attorneys have extensive experience analyzing both existing and new regulatory requirements and providing clients with proven solutions to their needs. Beyond the crucial regulatory and compliance support, our attorneys provide strategic guidance and advice for clients – including in the areas of mergers and acquisitions, strategic planning, vendor due diligence and contract reviews.The firm has offices in Michigan (Ann Arbor and Royal Oak); Illinois (Chicago and Peoria); and Las Vegas, Nevada.
Contacts:
Steve Van Beek
Attorney and Counselor
Direct: 248.723.0521
Email: svb@h2law.com
Michael Bell
Attorney and Counselor
Direct: 248.723.0493
Email: mb@h2law.com
Website: http://howardandhoward.com